The Best Place for Custom Scholarship Essay Writing
EssayWritingStore.com provides custom academic writing for students that makes their lives so much easier. From custom term papers to PowerPoint presentations and case studies, we have professional writing specialists who can handle it all! But homework assignments are not the only stresses you will encounter. You also have to worry about paying off those student loans! The average student leaves college $30,000 in debt. This is why winning scholarships is so important. But if you want the money, you need to know how to write a scholarship essay. Few students have the time or ability to do this, which is why they outsource this task to a qualified scholarship writer at EssayWritingStore.com. When you buy scholarship essay writing, you are making a sound investment in your future. Interested in getting scholarship essay help that earns you some serious tuition money? Read further to learn more about how we can provide you with a custom scholarship essay that impresses the individual or organization responsible for awarding scholarships.
Why Choose EssayWritingStore.com?
If you look around, it is not that difficult to find scholarship essay examples on the Internet. However, if you think you will be able to submit them as your own work, you are in for a surprise. You need a custom scholarship essay that specifically addresses the questions on your scholarship application form, such as your reasons for wanting the scholarship and how it will help you achieve your future goals. Most students need help with this, which is why they send us a message that says, "Please write my scholarship essay for me." Here are just a few reasons why your best bet is to buy scholarship essay help from EssayWritingStore.com:
Our talented scholarship writers.

Our experts can craft a perfect paper that adheres to all of your scholarship essay format requirements and impresses the individuals who provide the scholarship money.

Customized and free of plagiarism.

We understand the importance of receiving a one-of-a-kind essay that contains zero plagiarism, and we will never let you down.

Reasonable prices.

We might not be the cheapest writing service online, but we deliver affordable work at prices you can afford.

Discounts.

We know that students are looking for a great deal when they ask for our high quality scholarship essay help. This is why we offer a generous discount for all first-time clients!

Free revisions

within the first 48 hours after the order delivery: We are confident that you will love your order. But if you are not completely delighted, just send it back and we will fix it!
Writing a Scholarship Essay vs Buying a Custom Paper
Whether you are a college student or just getting ready to attend, you live a busy, stressful life. The last thing you would want to do is submit an essay that is listless and uninspired. And with so much riding on the outcome - and a lot of competition for limited scholarship funds - you never want to leave anything to chance. Perhaps you lack confidence in your writing abilities. Or you are not sure what the decision-makers are looking for in a scholarship essay. This is why so many students place a "write my scholarship essay" request with EssayWritingStore.com. We will provide you with an extraordinary paper that highlights your accomplishments, describes your passions, and explains what makes you stand out from the crowd. It will convince the scholarship panel that you deserve the award, relieving you of the financial burden.
Is the scholarship application connected to a particular subject such as law, communication studies or English literature? If so, we have a qualified writer with a relevant degree who can make the essay really shine! By using our services, you will feel less stress and have more time to concentrate on other matters. Do not let the burden of writing a scholarship essay consume your day! Simply entrust this task to EssayWritingStore.com and you will receive a custom essay by your deadline.
Discounts
The Unique Discount Options
Our Keys to Success
There is certainly no shortage of websites that offer to write your scholarship essays, but not all of them are as reliable as they claim. With thousands of dollars of scholarship money on the line, you need to choose a company that looks out for your best interests. For more than a decade we have built a solid reputation by helping students just like you with all of their custom writing needs, including those important scholarship essays. Here are the advantages of working with EssayWritingStore.com:
○ Every scholarship essay is made-to-order based on your instructions
○ We never provide cookie cutter essays that have been written in advance
○ We use the latest plagiarism detection tools to guarantee a unique paper
○ We only keep the bare minimum information about our clients on file
○ We use the most effective cybersecurity software to prevent breaches
○ Nobody will ever know that you used our services. We assign customer IDs, which means not even your writer will know your identity.
○ We promise high quality content that is delivered by your deadline. In the unlikely event that we do not meet either of these criteria, you are entitled to a refund.
Our Guarantees
thorough check and quality control assurance;
original and plagiarism-free content;
on-time delivery of papers;
competitive and affordable prices;
assistance of professional team of writers, editors, and proofreaders;
confidentiality guarantee;
free revision option within two days after the deadline expiration;
Get your
15% OFF discount
for the 1st order
The Best Scholarship Essay Writers
A reputable custom writing service should always offer its customers the chance to choose a highly qualified writer based on their needs. At EssayWritingStore.com, we present you with options when it comes to picking the most appropriate writer. Here are the three categories to consider:
Best Available. This writer is not a complete expert on a particular area of study, but they have a great deal of knowledge about a variety of subjects. This is the best option for assignments that are not too complex.
Advanced. This writer specializes in one academic discipline and does a magnificent job. We recommend this option when the assignment is more challenging.
Native English Level. This writer speaks English as a native language and specializes in a highly difficult subject. This is best for work that requires technical expertise and strong literary abilities.
Interested in hiring one of our writers? We give you a chance to look over their writing samples and evaluate the work before making the decision. We will send you several random pages that your proposed writer made for other clients. Every scholarship essay is written from scratch according to your guidelines. We will never sell you an essay that was written for previous customers nor will your order be sold to others.
Ready to place an order? We know how difficult it is to be a student, which is why we want to lend you a helping hand. If you have any questions or concerns, feel free to get in touch by live chat, email or toll-free by phone and our knowledgeable support team will be happy to oblige. They are available 24/7, including weekends and holidays.
Working process
1

Fill in the easy order form

2

Pay for the order

3

Log in to see the order progress

4

Contact your writer to discuss the paper's details

5

Receive your paper on time
We Deliver High Quality Content
Successfully writing a scholarship essay is the key to saving thousands of dollars in tuition costs. With so many students applying for the scholarship, competition is fierce. As a result, your essay really needs to stand out from the rest. But with all of the pressure, it is not a surprise that most students have problems writing a good scholarship essay. When you need help, these are your choices:
Hire a freelance writer. There are lots of freelance websites out there with plenty of people who are offering their services. However, this option carries many risks. For instance, freelancers offer no guarantees that they will revise your paper for free, if at all. Good luck trying to reach them at 3am when you have an urgent request. There are also lots of shady characters out there who will just take your money and run.
A friend or family member. This is not a good option unless you are lucky enough to know somebody who has exceptional writing skills. But let us be honest; in most cases, your brother, sister or roommate is not going to be any better at writing a scholarship essay paper than you are.
Custom academic writing service. This is the best choice if you want an effective scholarship essay. Our writers are talented and experienced, plus you have the backing of a fully-staffed company, including editors and a customer support team that can be contacted 24/7. We also use the latest plagiarism detection software to ensure the originality of your work.
Order a Scholarship Essay Today
EssayWritingStore.com is the only website you need when you are looking for a top-notch scholarship essay writing service. We help students from across the globe to secure thousands of dollars worth of scholarships, saving them a lot of tuition money and leaving them free of debt. Just say, "I need a scholarship essay now" and we will assign this task to a talented, creative writer who will highlight all of your best qualities and construct a narrative that leaves the scholarship committee impressed.
What our clients say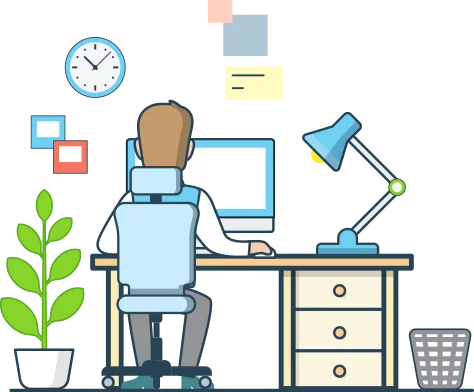 Lily Rodriguez, Guadalajara
We are not the only custom writing service out there, but we are confident that we are among the best. No matter the subject area or academic level, we produce one-of-a-kind essays and research papers that help our clients reach their goals. From our affordable prices and deep regular discounts to our highly skilled editors and friendly customer support team, at EssayWritingStore.com we always have you covered! So simply place an order, fill out the form, make a payment, communicate with your scholarship essay writing specialist, and by the time your deadline arrives, you will have a top quality paper to include in your scholarship application!