If you are a student, you will have to deal with different types of writing. The very essays are classified into plenty of subtypes. Professors frequently change requirements and essay prompts in order to make students master different formatting styles and also learn how to adhere to different writing standards. One of the essay types that are often assigned are reflective papers. The purpose of reflective essay is to reflect on some topic by applying critical thinking and analytical skills. Normally, these essays are related to personal opinions, experience, and vision of the situation.
The very name «reflective essay» entails that a student should reflect on the personal vision apart from discussing the given topic. It is not enough to provide some facts and details about one's personal experience but also to investigate how one has personally benefited from facing that situation. Reflective essays are frequently provided in forms of personal blogs, memoirs or diary.
Reflective essays may be easy and hard to write at the same time. The easiest part is that you can rely on your personal experience, but the hardest part is that you need to apply critical and analytical thinking skills. Sometimes, you have to provide an in-depth examination of some topic. Last but not the least; you need to ensure good structure of the paper in order to bring more clarity and coherence.
Reflective Essay and Its Purpose
It is of great importance to understand the purpose of writing a reflective essay. Usually, it is assigned for students to reflect what they have already learned in the class. Moreover, writing reflective essays presumes sharing a personal understanding of the issue and presentation of the key findings and solutions. Usually, reflection essays include an analytical part, which defines the key facts in relation to the chosen topic. In general, reflective essays are assigned for students to express their feelings, attitude, standpoints, etc.
Hints for Writing a Reflective Essay
At first, brainstorm the ideas and define the future focus of your essay.
Create an outline for your essay.
Always use only one writing style.
Create a plan for your essay in accordance with the provided instructions.
Write an effective introductory paragraph that comprises a strong thesis statement.
Follow one of the essay structures that were given by your professor. Every essay should include the introduction, the main body, and the conclusion.
The conclusion should be a summary of the whole paper.
Edit your essay to avoid grammar and punctuation mistakes.
Essay Writing Process
Usually, the essay writing process comprises several parts, which presumes the use of analytical skills. The first part is the description of the issue. The second part presumes creating a reflection of the situation. If you are not aware of such parts, you are welcome to use free sample papers as models for your writing.
Description presumes presenting the main facts that relate to the experience you write about. You have to incorporate the setting of the situation and its main actions. Everything should be presented in a chronological order. It is also advised to include the information about people who took part in the event. The description should not provide your personal reflection of the matter.
Reflection is the next part of essay writing. Here you have to present your personal experience, ideas, feelings, etc. However, always follow the chosen topic and do not present details that are of little importance.
Our Guarantees
thorough check and quality control assurance;
original and plagiarism-free content;
on-time delivery of papers;
competitive and affordable prices;
assistance of professional team of writers, editors, and proofreaders;
confidentiality guarantee;
free revision option within two days after the deadline expiration;
Get your
15% OFF discount
for the 1st order
The Way to Express Your Ideas
Most students do not like to write a reflective essay due to its complexity.
Many educational establishments assign numerous reflective essay writing tasks that are a vital part of a studying curriculum.
Reflective essay writing not only improves general writing and analytical skills, but also allows students to explore their inner feelings towards the chosen topic.
Whenever you do not know how to structure your essay, you can find free sample papers.
Whenever your professor provides certain instructions for the essay writing, explicitly follow them.
Our Professional Online Writing Assistance
We understand that students have too many writing tasks to complete during the semester. Whenever you have already written a couple of reflective essay tasks, you will manage to write an extraordinary essay and gain the best grade. However, if it is a new experience for you, you will definitely not submit a well-written essay. Therefore, we offer you to use our online writing services at a cheap price and buy a reflective essay that will surprise your professor. Our online agents work 24/7 for your convenience. Do not get upset if you cannot even begin writing your essay, let our brilliant writers do it for you!
What our clients say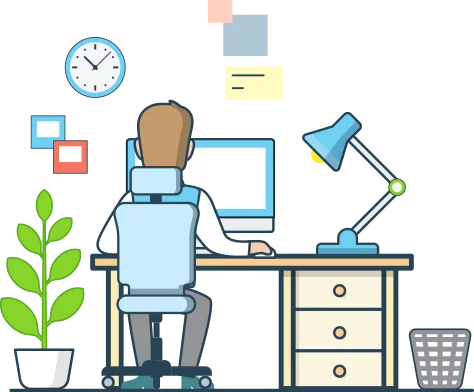 Lily Rodriguez, Guadalajara