Essays are usually divided into 4 types:
Descriptive essay – defines characteristics of the chosen object.

Narrative essay - retells a story or describes an event from the writer's point of view.

Argumentative essay – persuades the readers to accept the author's opinion about something.

Expository essay – presents information on the chosen subject mainly to inform a reader about some facts or phenomena.
A narrative essay presumes telling a story in a sequence of events. There should be a particular reason why the author tells the story, which means that every narrative passage should present information in a logical and coherent manner that would be clear to the reader.
If you have to write a custom descriptive essay, you have to characterize a person, situation, or an object. In this case it is absolutely a must to describe the chosen object in a way so that readers could easily imagine what you are describing as if they were standing right beside you next to that object. Since narrative and descriptive essays have numerous similarities, we have decided to put some tips how you can write these types of essay in one list.
Hints for Writing Narrative and Descriptive Essays
Choose a story/the object to describe that had a great impact on you personally. This way you will likely write your essay in an engaging way so that the readers will be interested in reading your writing.

Do not start with a long introduction or descriptions of some objects. This will ensure the story will be boring from the very beginning which means very few people would want to read more than first paragraph.

Make sure you have a clear structure of your essay. This will help readers follow your main thought. Also, make sure you have a strong conclusion too. In these types of essays, this part of the paper is extremely important for the overall success.

Whenever you attempt to describe characters, plot or the event, try to cover all of human senses (sight, hearing, touch, smell, and taste). Follow your personal writing style and depict the situation/describe the object in your own words. Don't try to sound too scientific and don't try to make an extraordinary impression on the reader by using words you didn't know. Stick to your personal experience as a guide.
A narrative essay is more about the plot of the story. Here are some recommendations you can follow to write a good narrative paper:
Always try to stick to a chronological order (sequence of events).

Include an opening sentence explaining the purpose of writing an essay.
Whenever applicable, incorporate a dialogue into your essay. This will attract the readers' attention.
Use only clear descriptions of the chosen object (that is, use such words and literary devices that would be easily understandable to everybody).
All of the points presented above are interrelated and should be considered when writing an essay. If you think that it is too hard for you to write an effective narrative essay on your own (or you simply don't have time to sit down and think everything through), you can always buy it from our online writers at a reasonable price.
How to Write a Narrative Essay?
Don't only state what you saw, share your feelings covering all sensory details.

Use the language that would stir readers' imagination (i.e. literary devices).

Always include topic sentences in the beginning of each essay paragraph. Support all your claims with evidence when possible.

Whenever you need to use an outside source, provide references.

Follow the sequence of events so that the main elements are presented in logical and coherent manner.

Do not talk about the climax of the story in the beginning. Don't even hint at it. At first, introduce your story providing helpful background information in order to place readers into the context of the story/event.

Whenever you tell a story, it is preferable to use the first person narration. You can also try and write some parts from the third person perspective. But make sure the readers won't mix things up as a result of such actions.
How to Write a Good Description of an Object/Story?
When you are given an assignment to write a narrative essay, do not just think that all you have to do is to hand in the simple descriptions of events. Writing a good narrative essay is more than that. Keep in mind that you have to do it in an engaging way so think about incorporating sensory details, e.g. sound, smell, taste, etc. In this way readers will be able to actually "experience" the situation you are describing.

Try to avoid abstract descriptions which are often too confusing for readers. Your readers should have an opportunity to visualize the given material. This effect can be achieved if you take time to describe the smallest things of the event/chosen object. Moreover, you can try and make the reader participate in the situation that occurred to you.
Whenever you have already written a draft of your descriptive essay, you have to read it again in an hour or so. Work on those sentences that present irrelevant detail which may confuse the reader. And keep in mind that essay writing presumes conveying a certain message that readers have to understand. Finally, do not forget about editing and proofreading steps, as well as formatting your essay in accordance with the given requirements .
What our clients say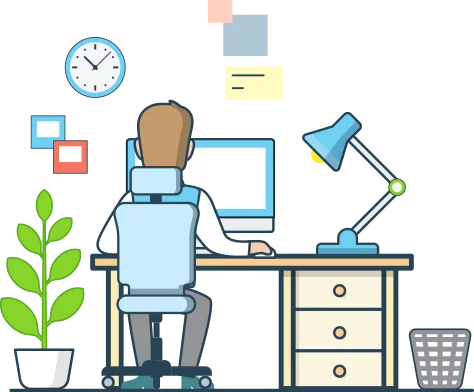 Lily Rodriguez, Guadalajara