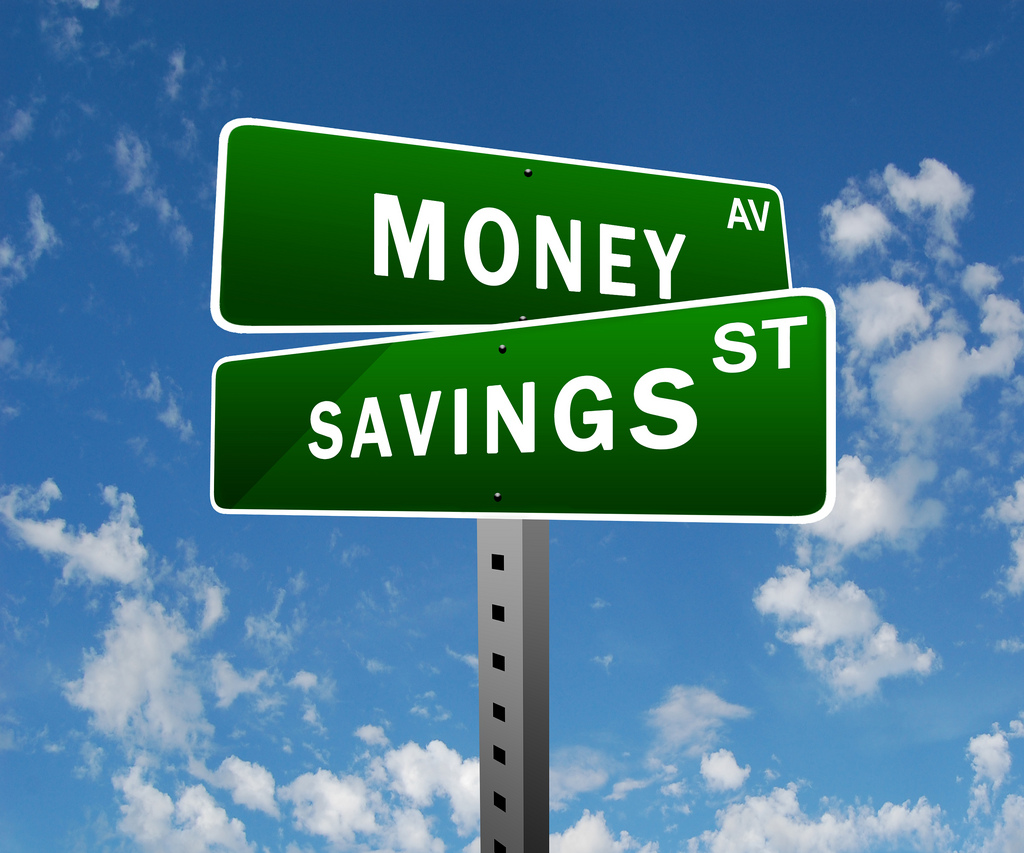 A young couple from Canada gave up on shopping and managed to save an impressive amount of over $55 thousand. How did they do it? About a year ago, Geoffrey Szuszkiewicz from Calgary decided to analyze his monthly expenses. The result was striking for a 31-year-old accountant. No matter what his earnings were, he used to spend so much that he never had any money left. At about the same time, his 29-year-old friend Julie Phillips, an administration employee at the Calgary University, was going to move into another apartment; however, the deal fell through. She remembers that Geoff offered her to share his apartment and move in; however, all the rooms were packed with his things, except one bedroom that she could rent. So, she was forced to dispose of more than four fifths of her belongings within only three days. Back then, she assumed that it was a temporary place to live, and it was likely that in about a year she was going to move again. So, all the stuff seemed to be unnecessary in any case, but it was a stressful experience that made her feel miserable. "At first, I got horrified. Dear me, what have I done? And then I asked a question to myself, "Do I really need all those things?" Uncorking a bottle of wine to celebrate the first day of sharing an apartment, Geoffrey and Julie started discussing all those things which would empty out their bank accounts. Hence, this chatting led to a spontaneous decision to live a year without any purchases. In a week, people all over Canada watched a special report on their life on the national TV channel. It was then when they took the matter seriously and realized that they had no backing space after they had become a news sensation.
During the first three months (August, September and October of 2013), they backed out of buying all kinds of consumable commodities, including household goods, clothes and domestic electronic equipment. Afterwards, they phased out a wide range of services, in particular eating out and visiting hairdressing saloons. They started cooking dinners at home and gave up on using gas. Instead of that, they would ride their bikes or walk, even in the long months of a cold Canadian winter. It took 35 minutes for Geoffrey to get to work; so, he would put on his thermal underwear, winter boots, mittens, a scarf, and a hat. He got more than four kilograms of weight down within a year, although he had already been physically fit prior to the experiment. He took the bus only if he had to travel to some remote places. Geoff and Julie learnt how to produce their own homemade versions of detergents for washing and cleaning; however, they could not give up on using the washing-up liquid bought in the store as their won left the dishes greasy. In the framework of the final stage of the experiment that started in June of 2014, they were supposed to use the aquaponics system to grow their own vegetables and stop buying any kinds of food. However, the crops appeared to be too scarce for them to feed themselves. Besides, the experiment was over on the 3rd of August, when the harvesting time actually began.
However, by then Geoff acknowledged that they had managed to get a lot of accomplishments. A Year of No Shopping helped them change their lifestyle and cut on their demands. All totaled, Geoffrey managed to set aside $42,300, while Julie saved $13,800. "I make less money per year than Geoff managed to set aside," – this is Julie's explanation of a considerable difference in savings.
Seven Tips on How You Can Save on Shopping
-

Keep a close watch on your monthly expenses

The first stage of taking control over the money you have is being aware of how it is spent. Account reconciliation can show if it is advisable to redistribute the expenses or save more. If you find out that you spend approximately $200 per month on drinking but your dream is to travel more, you can reduce your expenditure by half and have $1,200 every year for your vacation.

-

DIY Try to fix the broke things instead of buying new ones

If you want to renovate or refurnish your apartment, you can save money by using valuable DIY advice from the online resources.

-

Hold back from big purchases

Think twice whether you can do with what you already have instead of making big-ticket impulse purchases. Other solutions are to buy a second-hand thing, rent it or wait for some seasonal discounts. It was a revelation for Geoffrey and Julie that a pause, made before a major purchase, was really helpful. It helped them realize that it was possible either to do without that item or borrow it somewhere at a cheap price. This tip can be applied to clothes and other small purchases as well.

-

Cook at home

If you typically prefer dining out, you can save a lot of money just changing for the home-made food. Moreover, it is fun!

-

Prioritize what you have, not what you seem to need

Geoff and Julie could not even predict that one of the most unexpected benefits of no-buying experiment was their spiritual development. Having decided to make no purchases, they were no longer vulnerable to continuous advertising campaigns. So, their mental space was filled not with constant longing for material objects, but with the ideas of how to enrich their lives.

-

Grow your own vegetables and herbs

By the end of the year, Geoffrey and Julie were shopping only for food items. However, if you grow your own vegetables, you can not only gain further reduction on expenses, but also enjoy being in the nature and take delight in the process. A sense of accomplishment a person gets working in the garden and then having a well-deserved harvest is unmatched.

-

Walk and ride a bike

First of all, it can help you save a lot of money on gas, loan disbursements for the car, insurance, parking expenses, repair works, tune-ups and toll roads. Moreover, biking and walking helped Julie get more joy from life and have her eyes open to what she used to miss.